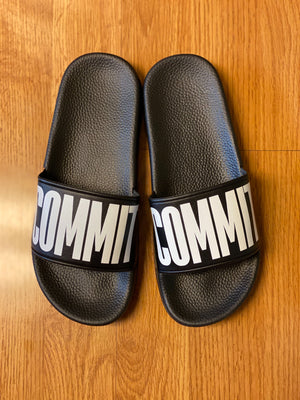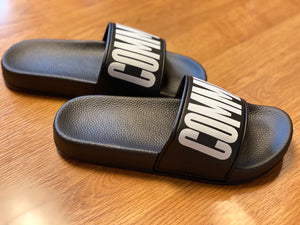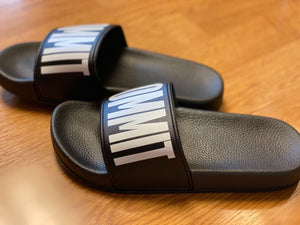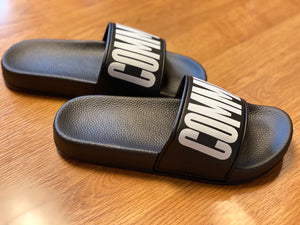 Slide into my DMs
The COMMIT Slides are made from a special recycled PVC, which has a cushioning, soft feel and is 100% waterproof and sweat proof. There is Permanent Full Color UV Print on the strap and a soft-cushioned sole with a sturdy outsole.
Women's and Men's Sizing (Smaller Sizes will fit children.  Please measure the length of your feet to ensure the correct fit.)
W = Women's
M = Men's
*Please note CN Size 42 is also US Size M6*
If you're a half size, order a size up. 


Please email swagshop@ctyfitness.com if you have any questions.